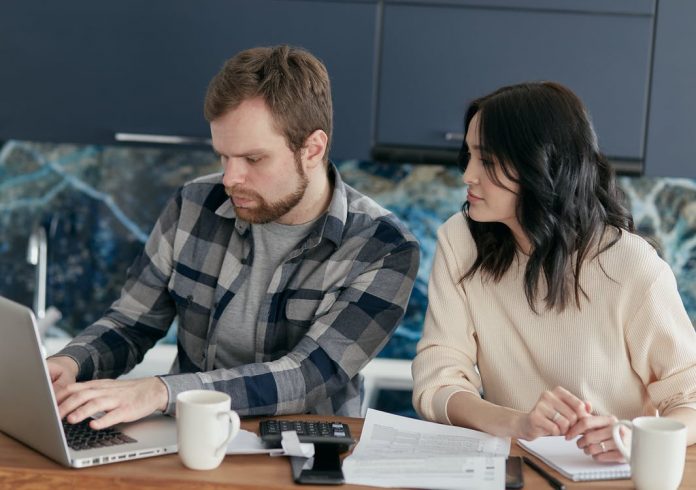 There are lots of self employment ideas that entrepreneurs can use to work at home…but in some cases it only takes one to find a lucrative new career. Look at five different ways to become self employed, and start earning independently.
Five Ways to Work at Home
Almost any skill, trade, craft or profession can be turned into a self employment idea that opens up new opportunities and money-making possibilities. Discover five ways to work at home – one of them just might be the answer to being independently employed as an entrepreneur.
Be a massage therapist. People love to relax, and this desire creates a job opportunity. Why not take classes, learn techniques and start offering massage services? Physical therapists and others in the medical profession often recommend therapeutic massage to athletes, pregnant women and a variety of other people. This is one self employment idea that has a lot of far-reaching possibilities.
Become a private chef. Lots of people don't like to cook for themselves, and that's where self employment comes in. Why not work at home or at someone else's home as a private chef, creating culinary delights and earning money at the same time?
Offer music lessons. Musically gifted entrepreneurs can offer something that many others can't: they can share their knowledge with others. Work at home professionals who offer music lessons appeal to a broad base of clients, from children to adults. With Webcams and the Internet, it's even possible to provide services to individuals around the world.
Provide repair services. Anyone who's good at fixing things (including vehicles) can find ways to make money from home. By providing repair services, many entrepreneurs can create a lucrative home-based business.
Make crafts. The Internet provides lots of selling opportunities for work at home professionals who have something to offer. Making crafts, everything from soaps to sculptures, can be a great way to make money. There's even a market out there for edible goodies, like jellies.
Self Employment Ideas
There are literally thousands of self employment ideas for entrepreneurs to use, and many more than just five ways to work at home. Whether it's a home-based business, freelance opportunities found online or simply a highly successful eBay selling account, there are tons of possibilities for those who want to make money independently. By exploring ideas, entrepreneurs could be on the path to discovering a whole new way of life. Why not give work at home a try?
Basics on Writing a Start Up Business Plan
A business plan for a start up venture is essential for getting a loan, capital investors, and as a strategic planning guide to use during the initial phases of building the business. The business plan can also be used to determine whether or not the business idea is viable.
What is an Executive Summar

The executive summary is a short version of the business plan that summarizes the most important points of the plan. The purpose of the executive summary is to pique the interest of the reader or investor to read the full business plan.
Write a Vision Statement and a Mission Statement for the New Business
A vision statement announces the ultimate ideal state of being for a business, while a mission statement explains just how the business will achieve that mission. These two statements are great to have in the executive summary or introduction of the business plan, and indicate sophistication in the strategic planning of the start up venture.
Background and Industry Profile are Components to a Complete Business Plan
The background information about business idea and the industry profile are important parts of the business plan because they instill confidence in the financial investors that there is research and knowledge of the industry that the new business is entering into.
The industry profile should include details about the following:
an overview of the industry
history and current state of the industry
information on the local or national economy that relates to the business project
market demographics
information about competitors
The organizers or owners of the business should also include credentials, professional background, and expertise about themselves for the investors' information.
Marketing Plan as Part of the Business Plan
While developing a full-blown marketing plan early on in the strategic planning phase of the start up business is a good idea, it is not always in the purview of the entrepreneur to develop one. Marketing is often outsourced for companies due to lack of experience or lack of expertise.
It is still a good idea to have a brief marketing plan, with at least a general outline of marketing ideas included in the formal business plan. The marketing plan should include ideas on how the business will be marketed, who the target market is, and what the plan is for reaching those markets.
Investors are Interested in Financial Analysis of Start Up Businesses
The financial projections of a new business venture are called the financial pro forma. A business plan should have five years of projections in a section entitled, "5 Year Financial Pro Forma."
Included in the pro forma should be the following:
Administrative costs
Marketing costs
Overhead
Staffing and salary costs
There are numerous books available on how to write a stellar business plan replete with tips and how-to strategies for writing your first business plan. Remember, the first step to writing a plan is having a clear vision of what the business being created.