Future Smartphone Trends possess advanced features and smarter capabilities as compared to today's mobile phones.

Future Smartphone Trends to have advanced features and smarter capabilities as compared to other phones and will provide essential functions and other unique features. Web browsing, multimedia entertainment, games, connect to people through social media are some of its key features.  These are similar to mini computer which fits in your pocket. Smartphones today have become an integrated part of everyone's life. They have made life very easy and hassle free as today's smartphones have other extended features. The various features includes video- streaming, inbuilt high quality camera lenses and many more. The future smartphones will hit the market in 2030 and will have many more advanced and extended features like augmented reality(AR), flexible screens, in-built projector, seamless voice control, 3D screens and holograms and many more. These phones which will make huge revolution for mobile computing in many ways.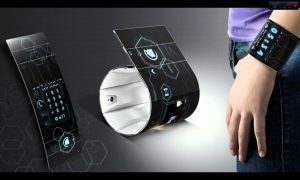 Future Smartphone Trends to replace Computers and Laptops
Smartphone Trends in future will replace computers and laptops. Various companies like Xiaomi Mi Mix and the Huawei Honor Magic have showcase what future smartphones. This device is exotic and great as this smartphone has got an OLED screen that looks vivid and elegant and many more features like superb luxury uni metal built competing iphone easily, qualcomm snapdragon 835 chipset, octa core processor clocked at 2.35 GHZ speed, 6 GB RAM, 256 GB internal storage and all other features a mini laptop have.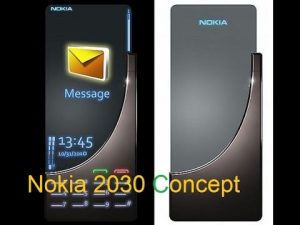 Future Smartphone Trends in 2030 have a possibility that research into brain-computer interfaces won't need a physical screen or microphone. The smartphones would link the device to an interface connected to your brain. This will direct applications and messages just through thought just like telepathy. Asynchronous communication will replace video chats. This means the two or more people in a conversation complete a discussion over time. Future smartphones will bring a revolution in every field and every aspect of human life.
READ MORE: Solar Window Chargers: A new way of charging batteries