Microsoft  Xbox One X: the most powerful gaming console is ready to launch on November 7th.
The release of this $499(approx Rs32,192) gadget was in Los Angeles at a press conference at E3( Electronic Entertainment Expo).
Look at Microsoft Xbox One X is quite similar to the previous version ' Xbox One S'. The only difference in the look of both the console is the size. According to Microsoft Xbox One X is one of the most powerful and smallest consoles ever launched.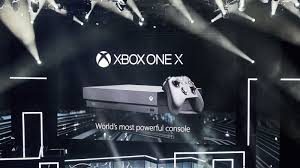 Microsoft Xbox One X is believed to have hardware internals so as to back up. This small console is claimed to have six teraflops processing power and will be paired with 12 GB GDDR5 memory. The bandwidth of memory will be 326 GB/sec. despite of the size this Microsoft console will be featured with 'liquid-cooled vapor chamber'.
The Xbox One X is not a console of new generation rather it is an improved version of the console. The gamer will be able to access all the games released for Xbox One. Not only this, the accessories of Xbox will one even work for this. The full HD displays will definitely make the gaming experience incredible.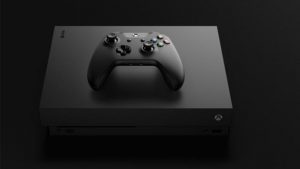 The launch of Microsoft Xbox One X will face a tough competition with Sony's Play Station 4 Pro due to the major price difference. The launch price of Sony PS4 Pro was $399 (approx Rs.25,856). In this case, where Sony has the price advantage, Microsoft Xbox One X comes with better graphics.
Nintendo Switch, which is a different kind of gaming device, can also be a competition for Xbox One X as the price of its base version is $299( approx Rs 19,246).
NEXT: WANT TO KNOW ABOUT BITCOINS