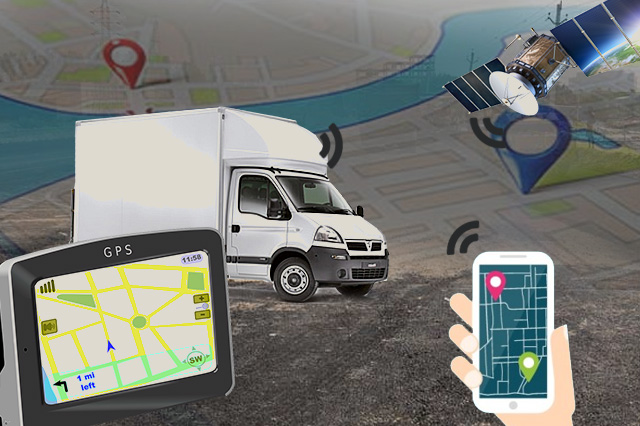 A current model GPS monitoring should come with plenty of pre-installed, free features. Look for pre-installed maps for easy plug and play action (i.e., you get in your car and go). Older or no-name cheap models might require online/disk downloads. Life is busy enough – business travelers don't have time for that nonsense.
Also look for a GPS monitoring with just the right combination of free features versus subscription-based services.
Travelers doing business in many major cities (Los Angeles, Washington DC, Seattle) will find an up-to-the minute traffic report subscription a true boon. Traffic rerouting for construction zones is also a winner for urban area businessmen and women.
Here is the list of bare minimum portable GPS monitoring features most useful to the Business Traveler:
Antiglare Screen for use in bright daylight.
Night Mode that dampens the light when it's dark outside.
Touch Screen Interface.
2D and 3D maps. The 3D, or bird's eye view, is easier to follow than a straight-on 2D map.
Pre-loaded Maps of the US, Canada and Europe. It costs more to get Canada's maps on some models in the US, and Europe is usually considered an add-on. Some models have the whole world preloaded at your fingertips – look for this if your business requires international travel.
Turn by Turn Directions of actual street names. This is a huge benefit and can be a deal-breaker when lacking (see "Dan's Law of the Road," below).
Cordless Battery Function. This is the "portable " part. Play with the GPS from your hotel room bed.
Automatic Re-routing. Miss your turn? Re-routers will reconfigure automatically and announce new directions.
Easy Internal Navigation. If you have to mess around with buttons too much while driving, this becomes an annoyance, and a safety issue to boot.
Large POI Database. That's "Point of Interest" for newbies. Gas stations, eateries, large retailers, hotels and public landmarks. Some models, like Magellan's Maestro 4040, will let you call, say, a hotel from the road (via your blue tooth enabled phone), with the touch of an icon.
Subscription Services to traffic reports, weather and traffic rerouting.
Unnecessary Extra Features in the New GPS monitoring Models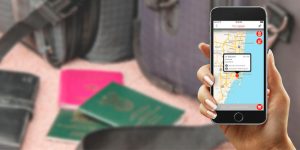 MP3 Player. Use your iPod, iPhone, Zune or even the old analogue car stereo. According to Best Buy employees, when asked in a Bellevue, Washington store, the sound coming out your GPS unit speaker will be "pretty lame" anyway.
Picture Viewer. Don't you have a digital camera and/or mobile phone for this?
World Clock, Calculator, Tip Scales and Currency Converters. Blah, blah, blah. You already have all this on your mobile phone (and probably don't use those there either).
Darth Vader's voice calling out Directions. Hey, this sounds so very cool, but it's so not crucial. Only Tom Tom has this feature, along with the voice of Mr T. and other celebs.
Large Screens. Keep your eyes on the road, not on your screen. That's why you want turn instructions that include street and exit names. Your co-pilot (if you have one) can man the screen and a 3.5 inch diagonal is plenty big. Don't pay extra for that 4.3 inch diagonal unless money is not a problem.
Work Benefits of a GPS monitoring Unit for Your Vehicle
Get where you want to go without getting lost or (dear God no!) asking for directions. Pull right up to your motel and relax in any city or town.
Show up early or on time for business meetings (via the incredible beauty of not getting lost).
Know exactly where the next gas station is, before the tank runneth dry.
Prevent marital spats when traveling with the spouse. Or co-workers. Especially when the co-worker is also your spouse.
Consumer Reports: Top Rated GPS
According to the August 2010 issue of Consumer Reports, GPS monitoring devices give more for less and continue to make significant improvements in all areas, but two brands, Garmin and TomTom, lead the pack in overall scores after rating 70 models for price, POI, Information for Drivers, Routing Options, Use of Controls, and Spoken Street Names.
Top Rated GPS: Garmin GPS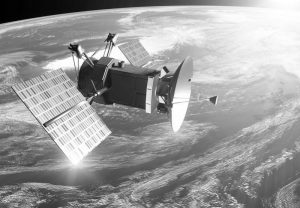 Consumer Reports picks the Garmin Nuvi 1690 as its top rated GPS monitoring device with an overall score of 76. With a price of $430 the Garmin Nuvi 1690 receives an "excellent" rating for its POI function and "very goods" for all other categories with the exception of its spoken street names which received a "poor". (Though it should be noted that the seven top rated GPS all scored a "poor" in this category.)
Top Rated GPS monitoring Second Place: TomTom Go 740 Live
The TomTom Go 740 Live takes the second-highest rating with an overall rating of 75 points and is described as a "connected, upscale device" with a retail price of $350 and offers the same functions and features as the Garmin.
Garmin GSP Nuvi 765T: Consumer Reports Best Buy
Not only does the Garmin Nuvi 765T receive the third position, scoring a 74, but is also Consumer Reports Best Buy coming in with a price tag of $250 yet still offering "fully capable navigation for much less money."
GPS Prices Going Down
The Consumer Reports article goes on to report that prices continue to drop on all models and consumers are benefiting from enhanced functionality and increased features. The article has "recommended models" beginning at $120, all with very good functions and options.
Some of the "full-featured" models on the recommended list are less than $200 and some of these include free life-time traffic information. As the technology continues to evolve consumers can expect improvements in audio quality, screen size and connective services.
GPS monitoring Technology Making Maps Obsolete?
The latest numbers coming out of Statistics Canada show that more and more consumers are apt to pug in a map than unfold one, and as GPS monitoring technology and convenience improve this trend can only grow. The 2008 statistic numbers show that "average spending on maps has dropped 25% over the last two years after many years of steady increases. This could reflect the adoption of new global positioning system (GPS) technology and the widespread use of Internet-based driving direction maps."