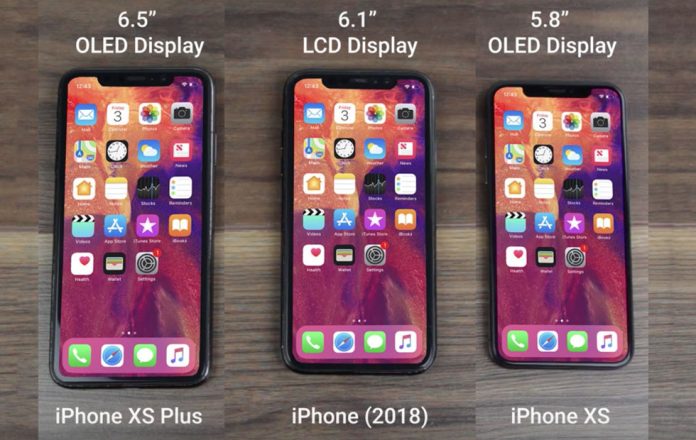 After steve jobs left the valuable company and the world, it was a black day for the whole world as well as the apple inc. Until iPhone 7 and its extentions everything ws going fine and then there came the mid range smartphones as much feature as an iphone does at one fourth cost. People started to change their mind from established brands to just emerged brands and as a result you can see the downfall of apple's iphone. After iphone 7 and 7+ they started to launch some mid ranged mobiles which comes at a price tag equivalent to flagship smartphones of some brands.  For instance the iphone SE and the Iphone 6s didnt have created that much impact, it would have created one year ago with the flagship devices. the thing is that apple want to provide the customers with the best smartphone but something which is better comes with a great price tag.
Now that apple has realized its mistake they did the iphone x which comes with a price tag that is almost 3 months salary for an average person in india, they tried to bring out the newest version of iPhone X. What is new about it? There are three new models of iphone iphone xs, iphone xs max and
the mid range competitor the iPhone XR. They had been launched in the market so that they can compete with the other mid ranged smartphones in the market.Their new strategy being the lesser price tag. Now iphone xr is a mobile phone with lesser price tag what about the other two? well the iphone xs is also having a lesser price tag than the iphone x but with almost the same specifications and extra added features. The iphone xs max and iphone xs is all the same except the fact that iphone xs max has a bigger screen. Let us take a look at all the three iphone in details.
Iphone XS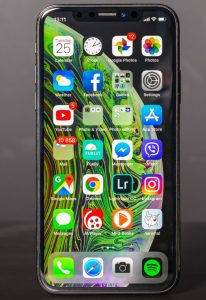 The iPhone xs comes with the 5.8″ screen and has notch in it. The premium looking smartphone has a got a 12 MP camera.The Rear camera has actually a dual camera setup that means  The selfie camera is of 7 MP which is quite low with respect to other phones in the mid ranged category.  This smartphone comes with a dimension of 143.6 x 70.9 x 7.7 mm and a weight of 177 g. And this is where the main difference comes in between all the three device.
It has got fast charging and thus you will get your device charged 50% in 30 minutes. You can charge it wirelessly as well as it has Qi wireless charging. It has got a vibrant super AMOLED capacitive touch screen which display upto 16M colours so that you can get most of the details from the pictures. It runs iOS 12 with a chip-set of Apple A12 Bionic which is latest of all. The GPU of this phone is Apple GPU with 4-core graphics. Coming to the storage part it comes in variants of 64 GB, 256 GB,  and 512 GB with a combination of 4 GB RAM which is common among all the variants.
The iPhone X and iPhone XS looks almost the similar with the same camera setup but however the major differences in the newer version  comes with the detailed specs and image processing. The iPhone XS picture quality is quite better than the iPhone x pictures. The iPhone XS lets you adjust the book-eh or blur intensity before shooting a portrait. You may not get a picture like DSLR because it works on image processing technologies but you sure will get great pictures. The iPhone x has got faster face id , processors and adds dual sim support and also it comes in 512 GB version as well. Basically iPhone XS is a great upgrade from the iPhone x.
iPhone XS max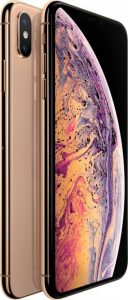 If iPhone XS has got better improvements the this one has get got much bigger improvements. iPhone was once used to be a pocket friendly phone but with the iPhone XS max everything changed. The Galaxy Note 9 and the iPhone XS max has got the same size of 6.4 inch if measured diagonally.
The iPhone XS max has a screen to body ratio of 84% which is quite decent. Although it is big but a 7.7 mm thick smartphone is definitely slimmer than any other smartphone. If you care to look at the dimension of the mobile than it has got 157.5 mm length which is smaller than the Google pixel as well and Samsung Galaxy S9. It is also shorter than galaxy note 9 that means it has got a great display but they have also tried to maintain the pocket friendly nature of it. But it is wider and many people may face problem to use it with one hand and also it has not got impressive results in the unofficial drop tests made by various tech geeks.
Coming to other features it has got 6.5 inch super retina HD OLED display. The processor is Apple A12 bionic. It has got optical Image stabilization incorporated in its camera. It weighs 208 g and has a dimension of 157.5 x 77.4 and 7.7 mm.
iPhone XR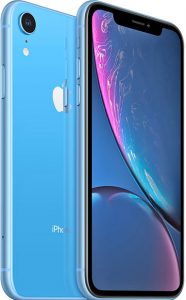 iPhone XR comes with 6.10 inch screen where liquid retina display is incorporated. This liquid retina display technology is said to be the most advanced LCD in the smartphone industry. It has the smartest and the most powerful chip that has ever been incorporated in a smartphone and that too in the 40-50 k rupees price range. It has got wireless charging as well.
The reason iPhone XR was launched is because iPhone in recent past have launched smartphone that is not affordable by everyone. This is the reason it failed to garner the market because most of the people will care to buy smartphones in the mid range frame. iPhone XR was made different from the iPhone XS and iPhone XS max, so that they can cut out the price and make it available for all. This phone has got a 12 MP camera with wide angle lens of f/1.8. It has portrait mode with depth control and you can record video of 4k quality at up to 60 fps.