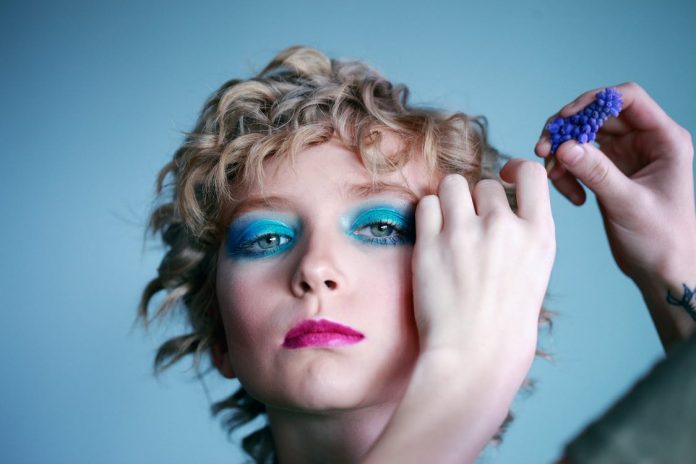 Makeup displays offer a dizzying array of colors. Although it is fun to experiment with a new look, wearing the wrong makeup colors can make a teen feel clownish. Even when putting on a dramatic party look, teens want to feel as if people are looking at them, not their makeup. Selecting the right colors can make eyes glow and cheeks look lightly flushed.
Selecting Eye Shadow Colors
In How to Be Sexy by Carmen Electra with Sheryl Berk (Broadway Books, 2006), the model suggests using eye shadow colors that complement, instead of match, eye color. Although seasons and fashion trends dictate specific colors that are available in stores, these suggestions offer loose options that can be tweaked with the season.
Blue Eyes – Look for mauve, brown-pink, gold, bronze, and silver.
Brown Eyes – Complement with flesh colors, pewter, navy blue, khaki, gold, bronze, and mauve.
Green Eyes – Use gold, bronze, gray, earthy tones, and flesh colors.
Selecting Lipstick Colors
Electra believes that lipstick offers women the most versatility when it comes to wearing color. Although some colors will look more natural, the option of having fun and buying a tube of lipstick in a wilder shade allows for experimentation without costing a lot of money. Guidelines that the model put together from the expert makeup artists she has worked with suggests complementing skin tone when selecting lipstick.
Fair Skin – Nudes, beige tones, light corals, light pinks.
Olive Skin or Golden Undertones – Reds, brownish mauves, burgundies, spicy browns.
Dark Skin – Plums, chocolates, reds, crimson-oranges.
Selecting Blush Color
Again, match skin tone instead of going with the hottest trends. Orange may be fashionable, but skip it if it casts an ill tone over the skin.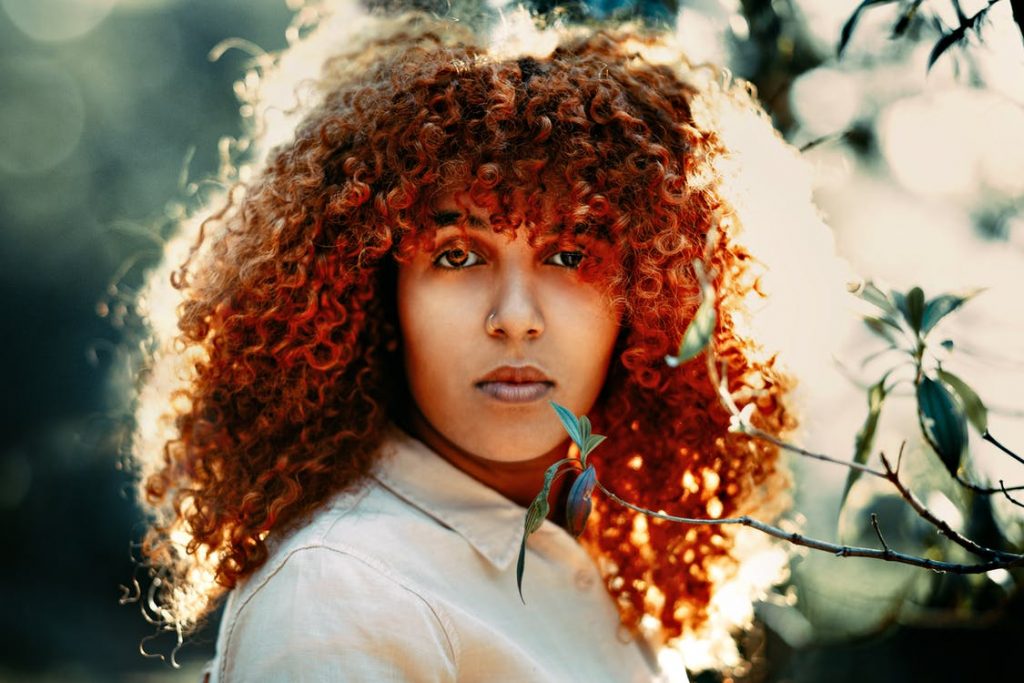 Fair Skin – Beige, tawny, and pink tones.
Olive Skin or Golden Undertones – Warm brown, almond, and copper shades.
Dark Skin – Plum, auburn, deep bronze.
Choosing the Right Foundation Shade
For teens who feel they never quite get a natural-looking shade of foundation, they can try going to the makeup counter of the local department store. The technician at the counter can offer guidance. The difficulty here is that the shade may be specific to that company's brand.
See if the foundation looks natural, but avoid buying at that moment. Go outside to check the makeup in daylight. At home, look at the color under the lights in the living room, bedroom, and even in the bathroom.
If budget is a concern, go to a nearby drugstore with a friend or relative who either does a great job on her makeup or who has a trustworthy sense of color. Test two or three colors along the jawline for the color that best blends with the skin tone.
When selecting makeup colors, teens should look for colors that complement their skin tone and eye color. While it can be fun to experiment with a variety of colors, using basic colors ensures a natural-looking appearance.
Makeup Tips for Perfect Cosmetics Application
One can apply all the makeup they want, but without the correct application techniques, it will never look quite right. These tips will help one to properly apply four basic cosmetic components: foundation, eye makeup, blush and lipstick.
Foundation Application Tips
These tips will make for a flawless foundation application every time.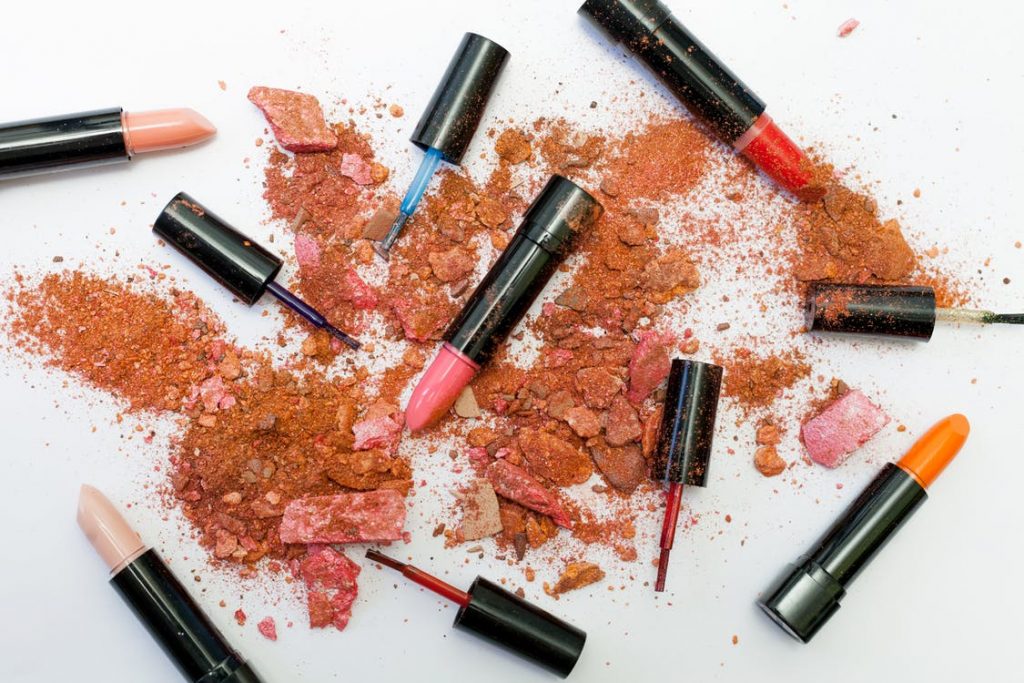 Prepare the skin – Preparing the skin for the application of foundation is important to an entire cosmetics routine. One should keep up a daily skincare routine tailored to their skin type. They should exfoliate weekly to remove dead skin cells from the skin surface that can create a cakey look when the foundation is applied. Also, moisturize daily for soft, supple skin and use SPF for sun protection. This will lay the best foundation for the application of all makeup.
Use concealer – Use concealer to hide blemishes before applying foundation.
Use a foundation brush – A good foundation brush creates a natural look and allows the foundation to spread on the skin more evenly.
Set foundation with powder – This will allow for a longer-lasting application.
Eye Makeup Tips
Eye makeup is one of the most important components when applying makeup. These tips will help make applying eye makeup easier.
Use an eye shadow primer – Primer helps create a long-lasting look.
Choose eye shadow that compliments your eye color – Choosing eye shadow colors that compliment your eye color really makes eyes pop and stand out.
Define eyes using eyeliner – Many people shy away from eyeliner as it usually involves a sharp object near their eye, but applying it is well worth the effort. It gives the eyes shape and definition and emphasizes their beauty.
Use an eyelash curler – Curling the lashes is a quick and easy step in creating beautiful eye makeup. It creates the look of longer, fuller eyelashes.
Always apply mascara – Even when applying no other makeup, apply mascara. Start at the base of the lashes and wiggle the wand to the tips of the lashes.
Blush Application Tips
Follow this important tip for natural-looking blush.
Apply brush to the apple of the cheeks only – Whether using powder blush or cream blush, always apply it only to the apples of the cheeks. Applying it anywhere else looks unnatural. When using powder, make sure to use a blusher brush that is the size of the apple of your cheeks to ensure proper application.
Lipstick Tips
Proper lipstick application is important in every makeup look.
Prepare the lips – Exfoliate the lips using a toothbrush and apply lip balm with SPF to protect this vulnerable area from the sun.
Define the lips with lip liner – Lip liner gives the illusion of fuller lips and helps give them definite shape and definition.
Use a lip brush – A brush creates an even and natural look.
These tips will help create a beautiful and natural makeup application every time.