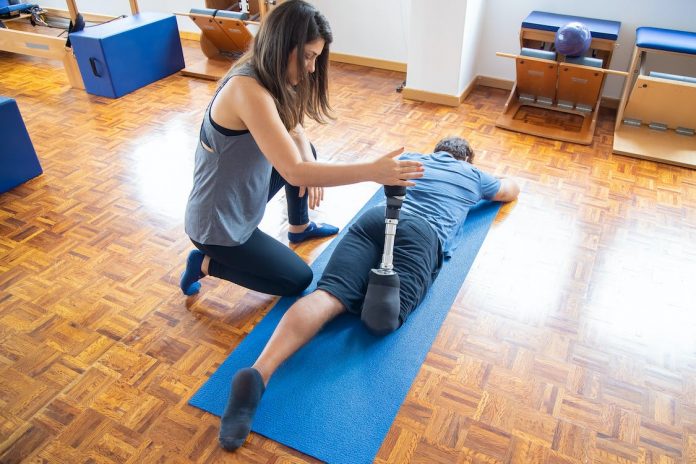 Cheap home exercise equipment tends to be aimed at two groups looking for equipment for a home workout gym – the novice user who is just experimenting with exercise and is not sure they want to make the investment, and the apartment dweller who has little space and is looking for lighter, more compact equipment.
Issues with Cheap Home Exercise Equipment
You get what you pay for. Low end fitness equipment is made with lesser quality parts and materials, so that means lighter frames that may not be sturdy, plastic parts that can break easily, and higher noise levels with squeaking and clicking sounds. Plus, you won't get all the bells and whistles of a high-end piece. The machine may only offer one resistance level, so you could quickly outgrow it. Your size is also an issue. Because these models are meant to be compact, there are usually height and weight restrictions.
Cheap Home Ab Machines
There are various types of abdominal machines. There are home ab machines that resemble a chair where you lean back and then come forward to work your abs, abdominal machines that you sit on and twist your torso, an ab device where you hold onto a handle system and slide yourself back and forth on your knees, and ab rollers where you are on the ground rolling into a sit-up. A common complaint with the chairs is that you may find the movement clunky or jerky, and they may not fit tall or short users. A lot of these abs machines probably won't offer much resistance, usually just your body weight. The chairs and rollers provide decent head and neck support but the overall ergonomics are not great. On the plus side most of these machines are light weight and portable, and some can even be packed for travel. Whether or not they produce results is debatable.
Cheap Home Steppers
A stair steeper machine in the low end price range usually does not have handles to hold, just foot pedals that you push up and down or side to side, so you may have to balance yourself with a chair until you get use to it. However, this does make them very easy to store and move from room to room. You will get some sort of digital display monitor on the stepper, such as calories burned, but nothing too elaborate. Since these types of steppers don't plug in, the display is battery operated. Also, the low-end steppers typically only offer one level, so you may tire of it after a few months of consistent use. The most common complaint is that the hydraulics can be quick to fail and the stair stepper becomes useless.
Cheap Home Rowing Machines
There are usually two types of rowers – pulling back on a T-bar with a large air resistance fan in front (air rowing machines), or oar-like rowing where your seat glides back and forth. With cheap rowing machines, you want to look at the stability of the frame and that it does not rock when you are using it. Poor seat padding can also be an issue as is the range of motion for a tall person. You have to be able to fully extend your legs. For the wheel version exercise rowing machines, the pull will likely be attached to a chain (not as smooth and more likely to break) as opposed to a wire cable found in high end rowing machines.
Elliptical Exercise Machines for a Home Gym
Most people have heard of a treadmill even if they have never been to a gym, but many will be unfamiliar with elliptical exercise machines. Elliptical machines evolved from the popularity of treadmills and stepper machines, exercising the lower body via an oval shaped "elliptical" movement and adding in upper body fitness through dual action handlebars that move forwards and backwards.
They have become extremely popular not only due to the smooth, impact-free exercise they offer, which almost feels "easy" compared to running on a treadmill or pulling hard on a rowing machine, but also as they are perfect for rehabilitation and exercise programs for seniors.
Elliptical Cross Trainers
The popularity of these elliptical cross trainers in the gym has filtered through to the home market and there is a now a huge range of cross trainers on offer from brands like Kettler, Reebok, Life Fitness, NordicTrack, Tunturi and top of the range brand Precor. Prices start from around £200 and rise to over £3000 for top quality home machines; commercial gym quality elliptical trainers cost over £6000.
Ellipticals are more expensive than other fitness machines like rowers due to the complex mechanics required to offer dual action movements for both upper and lower body. When looking at prices, look for the following features:
smooth movement – both lower and upper body action should feel stable and smooth with no jerkiness.
braking system – an elliptical machine has to have a braking system to provide a variety of programs.
performance monitor – how easy is it to use?
power – look for the maximum workload and resistance; cheap machines tend to have lower power and this may not be high enough for fit people.
range of movement – can the footplates be reversed for forward and backward motion?
stride length – 20 inches is usually a minimum on better quality machines; cheaper products may be shorter.
Always try to buy a known brand name as a full warranty and back-up service is almost always provided but not with unknown, discounted elliptical machines.
Elliptical Exercise Equipment
If considering purchasing a cross trainer for a home gym, bear in mind that these machines take up more room than most cycles and rowers. They are also more difficult to store when not in use.
That said, they offer a safe and fun workout for people of all ages and many users are more motivated to maintain their exercise or weight loss program as most machines provide a variety of workouts, such as working the upper body alone or doing a reverse body workout, moving arms and legs backwards instead of forwards.
Cheap Elliptical Machines
As elliptical trainers are more complex than other exercise machines like cycles or rowers, if tempted to buy a cheap elliptical cross trainer, it is worth getting advice from a good home exercise machine retailer to check exactly what is included.
Cheap or heavily discounted prices on cross trainers may look attractive, but if on a tight budget, it may be better to invest in an alternative home exercise machine like a rower where quality for the same money is usually much better.
Buy Elliptical Cross Trainers
Always "test-drive" a home fitness machine to make sure it is suitable and compare prices and features with several retailers both off and online before buying the best elliptical exercise machine that budget will allow.