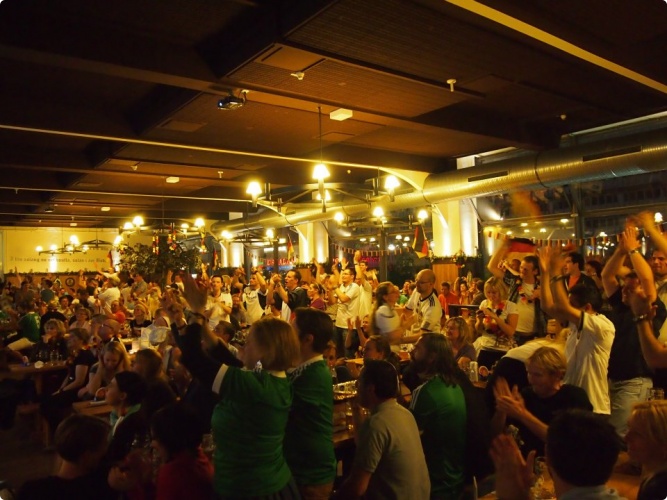 If you looking ahead for things to vlog about, Germany is one of the best places in the world to vlog. The German capital is, understandably, home to some of the very best German festivals, cultural events and sporting carnivals. From the naked flesh of Christopher Street Day and party atmosphere of Karneval der Kulturen to the Berlinale film festival and classical music concerts of Festtage in der Staatsoper, there is an event for everyone to sink their teeth or dancing shoes into.
German Festivals: Berlin Events – Internationale Filmfestspiele (Berlinale)
Not quite as glamorous as the Cannes Film Festival, but still highly prestigious amongst the films selected for screening, the Internationale Filmfestspiele sees many of the world's finest actors, producers and directors descend on the German capital. Also known as Berlinale or the Berlin Film Festival, this celebration of cinema is held in February. This is one of the best things to vlog about.
German Festivals: Berlin Events – Christopher Street Day
Those with an aversion to naked flesh on display should avoid this massive gay and lesbian parade at the end of June. A celebration of gay, lesbian, bisexual and transgender culture, the Christopher Street Day welcomes in loud techno music, flamboyant costumes and a lot of revelling. Oh yes, and a lot of well-toned gay men stripping off to expose their torsos.
German Festivals: Berlin Events – Karneval der Kulturen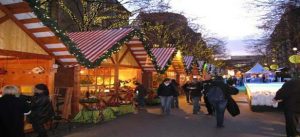 There are yet more wacky costumes in store in late May or early June, when the Karneval der Kulturen (Cultural Carnival) is held in the streets of Berlin. Expect plenty of music, and elaborate floats.
German Festivals: Berlin Events – Festtage in der Staatsoper
Festtage in der Staatsoper is Berlin's premier classical music festival, attracting the best orchestras, conductors and instrumentalists from around the world for a series of gala concerts over three weeks in April.
German Festivals: Berlin Events – Berlin Marathon
Now firmly part of the international marathon-running calendar, the Berlin Marathon is very much a people's street race. Unlike in other cities, where the route passes through largely commercial areas, this one passes right past local residences, giving it a real community feel. The world's best marathon runners congregate in the German capital for the race every September.
German Festivals: Berlin Events – Christmas Markets
Every German city worth its salt has a Christmas Market, and Berlin is no exception. The Yuletide stalls spring up all over the place, with the main concentrations being in Breitscheidplatz and Alexanderplatz. There is also a market outside the Opernpalais. Whether you're wanting to by roasted chestnuts and tinsel-covered decorations or not, the festive atmosphere is undeniable. The markets start in late November and continue until Christmas Eve on December 24th.
German Events: Munich Festivals
The Munich festivals too are one of the best things to vlog about on YouTube. While the beer halls of the Oktoberfest bring many tourists to Munich, Germany, the city has many more festivals and cultural events going on throughout the year. From the Fasching carnival and Starkbierzeit to the Maidult Fair, Tollwood Festival and Christmas Markets, there is always a party to be found in Munich.
German Events: Munich Festivals – Oktoberfest, Munich, Bavaria, Germany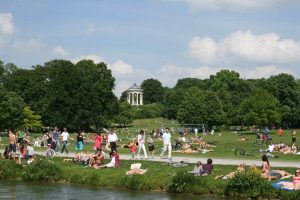 Whilst the events calendar in Munich is packed throughout the year, there is one event that is truly world famous, and that's the Oktoberfest. It all kicked off in 1810, when Bavarian Crown Prince Ludwig I married Princess Therese. They decided to throw a party at the city gates to celebrate, and people have been coming back every year since in a noble bid to drink as much beer as humanly possible.
The Oktoberfest starts in September, running until the first Sunday of October. It is held in a meadow called Thereienwiese, where a village of beer tents is set up and tourists from around the world join locals in draining keg after keg of lovely German beer.
German Events: Munich Festivals – Fasching, Munich, Bavaria, Germany
Fasching is more the collective name for a series of events than an event in itself, but the carnival atmosphere lasts for six weeks and starts in January every year. During the festival period there is everything from fancy-dress balls to costume parades and musical performances.
German Events: Munich Festivals – Christkindlmarkt, Munich, Bavaria, Germany
Germany is rightly famous for its Christmas markets, and the Christkindlmarkt in Munich is one of the best, putting a Bavarian spin on the Yuletide shopping experience. It takes place in Marienplatz during late November and December.
German Events: Munich Festivals – Tollwood Festival, Munich, Bavaria, Germany
Munich's Tollwood Festival is very much international in its outlook and best place for vloggers to know things to vlog about. It brings in performers from all over the world to perform music concerts in Olympiapark. The range of genres means that there is usually a concert that will be of interest to everyone. Taking place in the height of summer (June or July), the Tollwood Festival is a great excuse to go and enjoy the evening sunshine.
German Events: Munich Festivals – Maidult Fair, Munich, Bavaria, Germany
Ostensibly this is a traditional fair in which to enjoy arts and crafts created by talented artisans who have had centuries-old traditional skills passed down through the generations. However, for the children of Munich, the Maidult Fair in May is all about the fairground rides, sideshows and the chance to do an awful lot of screaming.
German Events: Munich Festivals – Starkbierzeit, Munich, Bavaria, Germany
Just in case people managed to miss the Oktoberfest, Munich has yet another giant beery party a few months afterwards. The Starkbierzeit in February and March is all about the beers of spring, and takes place in the Lowenbraukeller. There is also plenty of traditional dancing and the odd strongman contest.