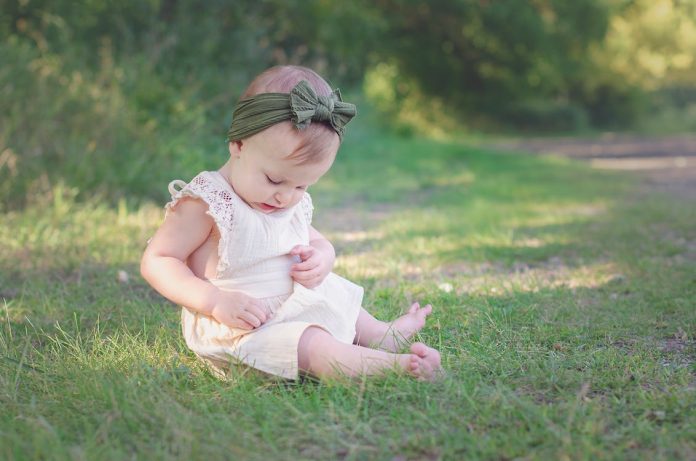 Perhaps one of the best ways to get your little one out and enjoy the chill winter weather is by using a toddler or baby sled. Specially designed with little passengers in mind, these sleds allow the child to see the wintery world without an obstructed view, feel comfortably cradled in an appropriate-sized ride on, and keep them a bit warmer than plastic sleds intended for older kids. These top recommendations for infant and toddler sleds are well worth considering.
Land of Nod Rosebud Sled for Older Babies and Toddlers
This beautiful sled will appeal to parents looking for a sled with classic lines and traditional craftsmanship. The Rosebud sled is handcrafted from a combination of maple and ash woods. One glance at this sled, and parents can envision their baby giggling with glee as they are cradled gently in their winter ride. The back support with padded cushion allows for a more comfortable, supported ride for the child.
This sled retails for approximately $129 dollars. A sled handle is sold separately for around $49. Though on the pricey side, the durability of the sled will last for years and years. One word of caution, this sled may glide better on lighter snows. Parents may find that it serves more the purpose of a plow than a sled in deep snow.
Pelican Baby Sleds
Whereas the Land of Nod sled is designed for babies 18 months and older, Pelican puts out three sleds marketed to be used as young as from birth to age 2. All three sleds feature a pull rope and harnessing belt for added security. However, they are set apart from each other in unique design.
Baby Sled Deluxe: This sled considers fun, safety, and comfort features. The winter weather shield zippers shut to prevent cold winds or blowing snow from bothering the baby. Other built-in comfort features include an ergonomic seat with high back rest. This sled can be found for about $35 and weighs around 4.5 pounds.
Baby Sled: Simply think of this one as the lower model of the Deluxe version. It is very similar in construction but lacks the weather shield. It is available for the lower price of approximately $15 and weighs about 3.3 pounds.
Snow Bear Baby Sled: This one ramps up the cute factor several degrees. The blow-molded plastic design makes the sled look like a little blue polar bear being scooted around on his tummy. Built with grooved runners, this design is meant to improve the tracking ability. Weighing in at nearly 5.5 pounds, this sled retails for nearly $40.
The word of advice offered to parents on all three of the Pelican sleds is that although they are billed to work with children age 0 through 24 months, these sleds are likely not ideal for infants unable to hold up their heads or stay seated in an upright position.
When families head out to enjoy the new winter snow fall this season, there is no reason to keep babies and toddlers indoors. Parents can opt to invest in a baby or toddler sled that will keep the whole family together outdoors. The Land of Nod and Pelican baby sleds are wonderful winter ride-ons.
Buy Snow Sleds Online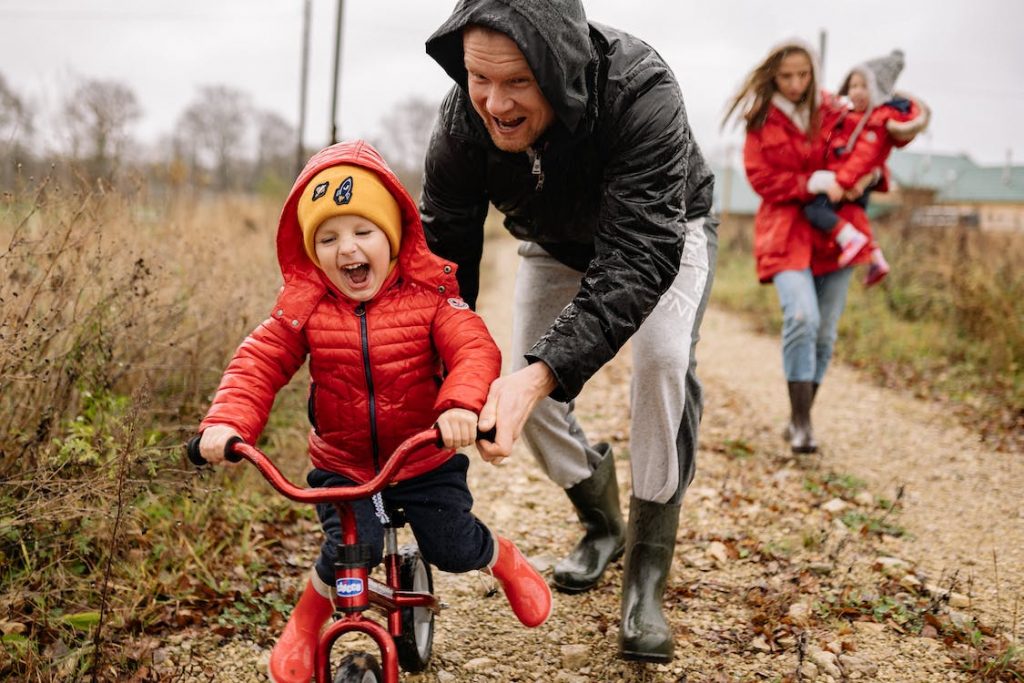 Sledding is the classic winter activity nearly everyone can enjoy. Find a gently sloping hill free of large rocks and trees, tap down the snow to create a smooth run, and glide down on a sled designed for a single rider or a multi-rider inflatable tube or toboggan.
Internet retailers offer a wealth of sleds for enthusiasts of this popular winter sport. The following list includes a broad sampling.
Classic Toboggan and Cushion Set

LLBean.com sells three sizes of classic wooden toboggans, all made in Canada and pictured below. The small, classic, and extra-long toboggans are crafted from northern hardwood slats that are screwed together for strength. Each toboggan comes with a reversible red/green cushion with nonslip polyester cover and 1-1/2 inches of foam. Sizes: small: 45" long by 12¾" wide (8 lb.); classic: 72″ long by 15¾ wide (14 lb); extra-long: 92″ long by 15¾" wide (20 lb). Price range: $119 to $189. Shipping starts at $11.95.
Zipfy Mini Luge Snow Sled

A fun, fast, and affordable one-person snow sled, the Zipfy Mini Luge Snow Sled is available through Amazon.com and seen in the photo below. Users sit on the small seat and use a lever located between the legs to steer. Rails on the bottom of the 21″ by 13″ by 16″ sled assure a fast ride. Nine colors available. Price: $37.95 to $39.99. Shipping is free.
Pull-Along Baby Sled

The Bambino Pull Sled (see photo below) from Mountain Boy Sledworks (Mountinaboysleds.com) combines modern and rustic in a classic infant sled. Babies and toddlers travel in comfort on a birch plank seat with willow handrails. A molded plastic bottom keeps the sailing smooth and the sled stable. An optional pad is also available. Price: $149.99 or $169.99 with pad. Shipping is $14.99 to the lower 48 states.
Hammerhead Sled With Skis

For the real sledding enthusiast, check out the Hammerhead Sled, sold through REI.com. Users lie down or sit on a mesh, shock-absorbing seat suspended from an aluminum frame and steer front handles attached to small concave skis. Powder skis are also available and snap on to rear runners to plow through deep powder without sinking. Weight: 10 pounds. Price: $299 (rear powder skis are $79). Shipping is $13.99.
Steel Saucer Sled

The Flexible Flyer Steel Saucer Sled from Cabela's is a classic, easy-to-use sled made of sturdy steel. The 26-inch saucer has two rope handles and weighs six pounds. Price: $29.99. Shipping is $8.95.
Sledding Safety

The American Academy of Orthopaedic Surgeons issued guidelines to improve safety sledding. The group recommends that participants wear helmets, gloves, and layers of clothing. Participants should also sled in a sitting position facing forward (not headfirst). Also, a sled with runners and a steering mechanism is safer than a toboggan or disk, according to the group.