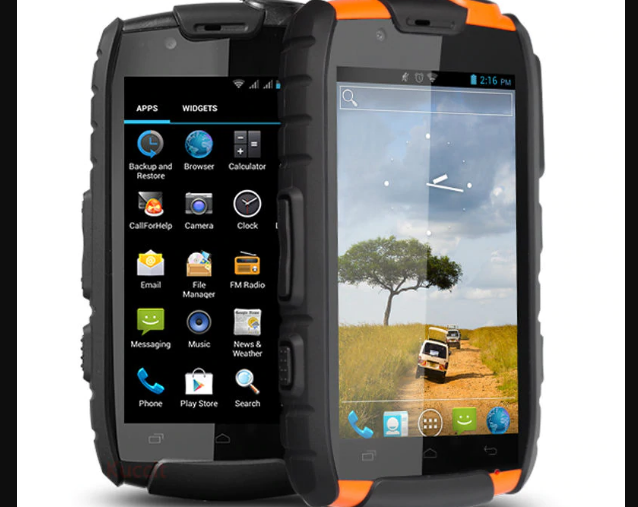 Handheld and fixed VHF radios serve as near-essential safety devices, keeping boaters in touch with other vessels and shore-based authorities such as the U.S. Coast Guard.
But marine electronics manufacturers, mindful that many mariners take to the water these days with only their cell phones, not a marine VHF, are seeking to make basic VHF radios more useful by packing them with functions unrelated to marine radio functions.
As a result, boaters can purchase handheld VHF radio units with GPS navigation functions built in, handheld VHF radios with Bluetooth functionality that allows the unit to take cell phone calls, and fixed VHF radios with built in AIS ship tracking and collision avoidance.
These options may make particular VHF radios more attractive to boaters considering which marine electronics devices to purchase, especially if they have limited funds.
Cobra's Handheld VHF Radio Takes Cell Phone Calls
Many boaters have experienced the awful feeling of watching their cell phone slip from a pocket or from the boat's deck into the water. Even if it's possible to recover the phone from the deep blue, the odds are very good that it will never work again.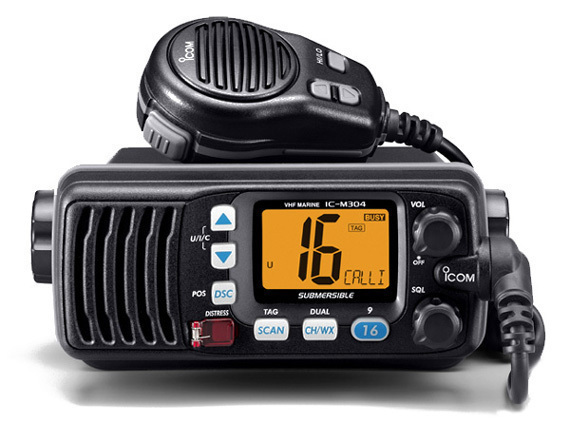 Cobra Electronics aims to help mariners solve this problem by building a new handheld VHF radio unit, the Cobra HH475, which includes the ability to connect a cell phone to the handheld VHF wirelessly via Bluetooth. According to Cobra, this allows boaters to keep their cell phones safe and dry in the boat's cabin, while still answering calls via the VHF.
The VHF radio is rated submersible to JIS-7 standards and also floats, and its orange striped case makes it easier to spot and retrieve than a sunken grey cell phone. The HH475 also allows users to rewind and replay missed VHF calls digitally.
Standard Horizon VHF Integrates AIS Ship Tracking
VHF radio manufacturer Standard Horizon won the 2010 National Marine Manufacturers Association innovation award for its Matrix VHF with AIS, or Automatic Identification System, capabilities.
AIS operates via ship signals that are broadcast on VHF frequencies, making it reasonably simple to add AIS capabilities to a large fixed-mount VHF radio. The Matrix, Standard Horizon's highest-end fixed VHF radio, also includes digital selective calling, or DSC, capabilities that allow owners to contact a ship seen on the AIS screen via VHF-DSC.
The Standard Horizon Matrix, which must have a GPS signal hooked in to provide ship locations, includes a small screen that can show the location of ships transmitting AIS signals.
Handheld VHF Radios Include GPS, Simple Chart Plotters
For boaters who want one marine electronics unit that combines the features of a deluxe handheld VHF radio with a GPS for navigation, Standard Horizon offers the HX850S, which not only includes GPS location-finding but also offers advanced DSC capabilities.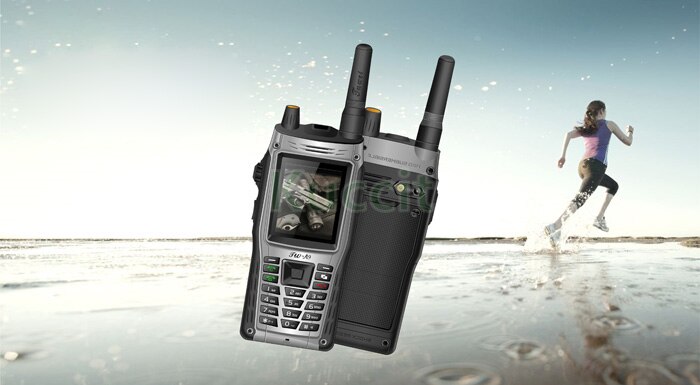 The HX850S won the SAIL magazine 2009 Pittman Innovation Award for its features, which include an SOS strobe light and a long-life battery.
Meanwhile, Lowrance now offers the LHR-80, a handheld VHF combining communications with a simple chart plotter featuring waypoint navigation.
The LHR-80, which like the Cobra HH475 is waterproof and submersible to JIS-7 standards, can store up to 500 waypoints and includes a "Track Your Buddy" feature allowing boaters to pinpoint and display the position of other boats. The screen is very small compared to dedicated marine chart plotters, but should suffice for simple chart plotting.
Whether boaters want to combine their VHF radios with AIS, GPS, chart plotting or even with their cell phones, marine electronics manufacturers offer new, often innovative options from which they can choose.
Marine DSC Radio and AIS Equipment
Search and Rescue (SAR) professionals know that many mariners incorrectly identify themselves or provide an accurate position for their vessel during distress situations. Many vessels now carry marine radio that have Digital Selective Calling (DSC) capability or they are required to use Automatic Identification Systems (AIS) equipment. This progressive gear has the ability to identify you and your craft to rescuers using a nine digit Maritime Mobile Service Identity (MMSI) Number.
MMSI Numbers – The Coast Guard has serious concerns with boaters failing to register for a MMSI number or properly entering the number in devices capable of using the information. A MMSI number provides SAR controllers with a vessel description, owner name, and contact information. This is all very useful information for those people trying to assist you in an emergency. Boaters can obtain a MMSI number from BoatU.S. or Sea Tow for free. Once registered, it is important to keep your contact information current.
Safety Recommendations – Many new marine radios come equipped with Distress Alerting Capability (DAC) that broadcasts your MMSI information by pushing a single button. If your vessel is equipped with a GPS receiver and it is correctly connected to a DAC capable radio, it will also provide rescuers with your actual position automatically. Safety officials encourage boaters to transition to the newer DSC capable radios and carry a 406 MHz Emergency Position Indicating Radio Beacon (EPIRB) for trips beyond twenty miles from shore.
AIS Equipment – Automatic Identification Equipment (AIS) is carried by select commercial vessels as a requirement to operate in Vessel Traffic Service (VTS) areas operated by the Coast Guard. AIS is backward compatible with DSC radio equipment and provides a weath of navigational data to a ship operator. Using a radar display with an electronic chart overlay, AIS shows every similarly equipped vessel on the screen. Clicking a vessel displayed shows its name, length, route of travel, speed and more. Safety information like closest point of support and time to closest point of approach are shown graphically. Information previously only available to Coast Guard vessel traffic controllers is provided by AID shipboard.
Rescue 21 Project – The Coast Guard is currently upgrading its coastal radio network used to receive emergency radio transmissions for DSC service. Part of the Rescue 21 Program, the effort is meant to fill existing gaps in VHF radio coverage along the United States coast. The Coast Guard maintains a extensive website on Maritime Telecommunications.