Windows v/s Android -More important than hardware specification is which os is right for you now.
when you talk budget these two platforms are the prior options both have pros and cons, Here are some comparisons Windows v/s Android.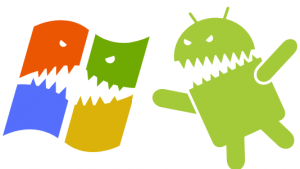 STYLE AND DESIGN
Actually, let us rephrase that. Android and Windows Mobile have both gone through numerous makeovers. Both phones look good depending upon their price range but windows phones look classy as always.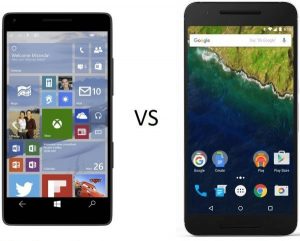 2.HARDWARE REQUIREMENT
Android phones are getting powerful every day but the applications are becoming massive. As they consume, a large memory and make the phone slow eventually but Windows applications are small and require less juice than Android.
3.APP STORES
Windows Store is good but lacks much application windows developers are increasing but not in a speed like the Android developers in contrast  Play store have like an app for everything. Google Play store is vast
CAMERA SOFTWARE
sometimes a good camera gets normal pictures just because of the camera software that's exactly what happens with windows. The cameras are good but the software operating them are not so good. In Android everything is customizable so you can use whatever you want.Now mid range phones even have dedicated manual mode.
CUSTOMISATION
Windows is a big flop in a case of customization. You will have to use that same old boring interface like forever till your next phone. As said you can change everything in Android home screen to status bar everything you can decorate
ROOTING
There are plenty of Custom ROMs out there for your Android device. don't like the current os Root and switch to a new one.There is no rooting in Windows you are stuck.
NEXT STORY YOU MUST READ: