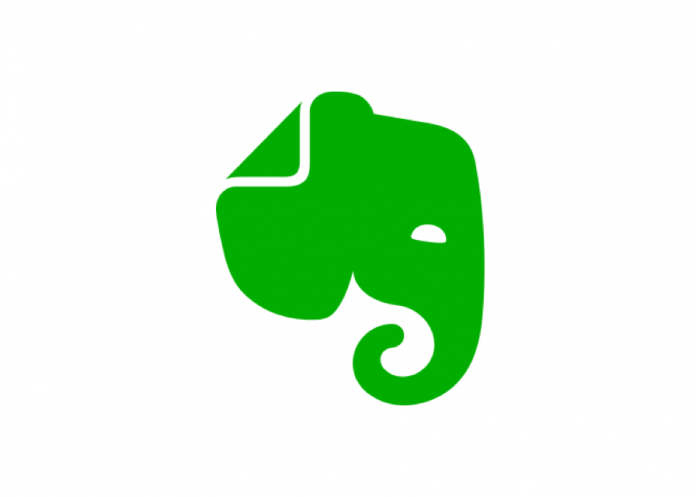 Technology has revolutionized the creative world, offering a plethora of apps tailored to writers, artists, and designers. These innovative tools provide intuitive interfaces, vast resource libraries, and advanced editing features, enabling users to express their ideas with precision and imagination. Writers can benefit from apps like Scrivener and Evernote for seamless organization and syncing of thoughts and ideas. Artists can explore the realm of digital art using apps like Procreate, with its diverse range of brushes, layers, and effects. Designers can harness the power of apps like Canva and Adobe Creative Cloud, accessing customizable templates, extensive design libraries, and precise editing tools. By integrating these apps into their creative process, individuals can unlock new levels of inspiration, productivity, and limitless creative potential.
Writing Apps
Writing is a powerful form of expression, and these apps provide the perfect platform to sharpen your writing skills and unleash your imagination.
Evernote
Evernote is a highly versatile app that serves as an indispensable tool for capturing ideas, writing notes, and organizing thoughts effortlessly. Its user-friendly interface and intuitive features make it a go-to choice for writers seeking a seamless and convenient writing experience. With Evernote, you can create and store various types of content, such as text, images, and audio recordings, all within a single platform. This comprehensive functionality enables you to capture fleeting inspirations or important snippets of information whenever they strike, ensuring that no brilliant idea goes undocumented.
Evernote stands out with its remarkable synchronization feature that seamlessly connects your writing across various devices. Whether you prefer using a smartphone, tablet, or computer, your notes and writings are always accessible, allowing for uninterrupted workflow and effortless transitions between devices. This convenience and flexibility make Evernote the perfect companion for writers who are constantly on the move. Whether you find yourself in a bustling coffee shop, commuting on a train, or embarking on a new adventure, you can effortlessly access your notes, ensuring that no brilliant idea slips away. With Evernote as your trusted companion, you can maintain impeccable organization, capture ideas on the spot, and relish the freedom to write whenever and wherever inspiration strikes.
Scrivener
Scrivener stands as a powerful and comprehensive writing app that caters to the unique requirements of professional authors, screenwriters, and journalists. It goes beyond the basic functionalities of a word processor, offering a range of advanced features tailored to the writing process. One notable feature is its robust manuscript organization system, allowing you to break your writing into manageable sections, such as chapters or scenes. This structure provides a clear overview of your work and facilitates easy navigation, making it effortless to organize and rearrange your content as needed.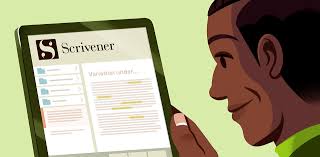 In addition to manuscript organization, Scrivener provides essential research tools that enable writers to gather and organize reference materials directly within the app. You can import and view research documents, webpages, and images alongside your writing, eliminating the need to switch between multiple applications. This integration streamlines the research process and keeps all relevant information at your fingertips, fostering a more efficient and focused writing experience.
Moreover, Scrivener's distraction-free writing mode further enhances the creative flow. By eliminating distractions, such as notifications or other open applications, you can immerse yourself fully in your writing. This focused environment encourages deep concentration, allowing your creativity to flourish without interruptions. With Scrivener as your writing companion, you can unleash your imagination, stay organized, and bring your stories to life with ease and precision.
Drawing Apps
For artists and doodlers, these drawing apps provide a digital canvas to unleash your artistic skills and create stunning visuals.
Procreate
Procreate stands as a powerhouse app specifically developed for iPad users, delivering a comprehensive suite of tools and features to ignite the artistic capabilities within individuals. One of its notable strengths is the vast selection of brushes, offering a diverse range of textures, styles, and effects. These brushes, combined with the app's extensive customization options, allow artists to bring their unique visions to life with precision and creativity. Whether you're aiming for a realistic pencil sketch or a vibrant digital painting, Procreate provides the tools to achieve your desired artistic outcome.
The intuitive interface of Procreate ensures that artists can dive right into their creative process without any steep learning curve. The app's user-friendly design and accessible controls enable artists of all levels to navigate seamlessly through its features. With Procreate, experimenting with different techniques and styles becomes a breeze, as artists can effortlessly switch between brushes, adjust settings, and explore various layers to refine their artwork. The app's responsiveness and real-time rendering further contribute to a fluid and immersive artistic experience, making it an ideal digital canvas for artists seeking to push their boundaries and produce professional-grade illustrations. Whether you're a seasoned digital artist or an aspiring beginner, Procreate equips you with the tools and flexibility to unleash your creativity and produce stunning artworks.
Adobe Illustrator Draw
Adobe Illustrator Draw is a game-changing app that brings the powerful vector-based drawing capabilities of Adobe Illustrator to mobile devices. Designed for designers and illustrators on the go, this app offers a wide range of precision tools and seamless integration with the Adobe Creative Cloud. With its robust layer support and intuitive features, artists can create intricate and scalable artwork with ease and precision. The app allows for efficient organization and manipulation of elements through layers, enabling artists to experiment and refine compositions. Additionally, Adobe Illustrator Draw syncs seamlessly with the Adobe Creative Cloud, facilitating effortless transfer of artwork between devices and collaboration with other creatives. With Adobe Illustrator Draw, designers and illustrators can unleash their creativity anytime, anywhere, and produce stunning artwork with the precision and scalability of vector-based drawing.
Designing Apps
If you're a designer looking to bring your ideas to life, these apps provide powerful tools and features for designing visually stunning graphics.
Canva
Canva is a versatile and user-friendly graphic design app that caters to the needs of creators and professionals. With its extensive library of templates, fonts, images, and design elements, Canva offers customizable options for various design projects. Whether it's social media graphics, presentations, posters, or business cards, users can effortlessly arrange elements, add text, and apply filters using the intuitive editing tools and drag-and-drop interface. Notably, Canva's collaborative functionality allows for seamless teamwork and real-time feedback. With its accessibility, versatility, and robust features, Canva has become an essential tool for unleashing creativity and producing visually stunning designs.
Adobe Creative Cloud
Adobe Creative Cloud is a comprehensive suite of design apps that has transformed the creative industry. Among its standout apps, Photoshop is renowned for image editing and manipulation, enabling designers to retouch photos, create digital artwork, and apply intricate effects. Illustrator empowers designers to create scalable vector graphics with precision, while InDesign is ideal for layout design, providing control over typography and graphic elements. With these powerful tools, designers can bring their creative visions to life and produce captivating visuals for various mediums.