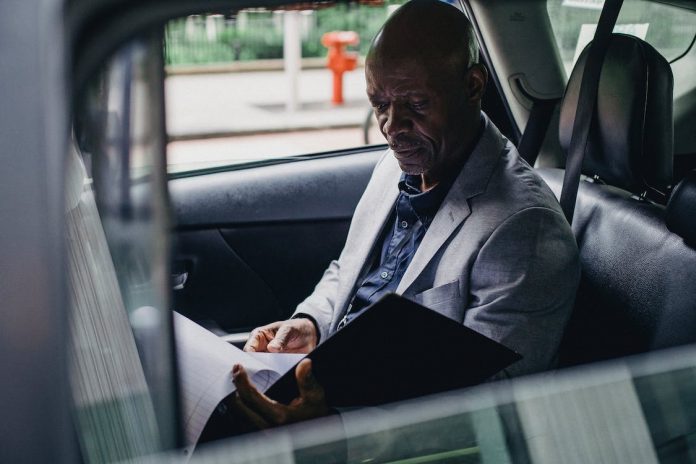 Do not buy a used car before reading this article! Learn how to save money and ask the right questions when buying a used car from a dealership.
As federal regulations tighten around mortgage and credit card lenders, some worry the absence of auto industry supervision could hurt consumers. According to Jessica Silver-Greenberg's Bloomberg BusinessWeek article, "A Green Light for Car Dealers to Rip Off Buyers?," published December 17, 2009.
To avoid falling prey to unscrupulous dealers, car buyers need to educate themselves. Buying a used car can be an unnerving and expensive process for those who neglect to do simple research beforehand. Follow these tips to take the stress out of buying a car.
Used Car Checklist
Research vehicle information. Informed car buyers know a car's value. Go to vehicle research sites, like Kelley Blue Book and Edmunds, to find recommended retail sticker prices and, if applicable, trade-in values. If unsure what car to buy, these are also great sites for vehicle reviews and comparisons. Do not forget to check MPG ratings and maintenance costs. Remember, the bigger the engine, the greater the service and oil change charges.
Get a Carfax report. This report can alert savvy car buyers to potential problems, including accident and title-history issues. Many dealerships now offer this as a complimentary service, but not all do. Be sure to ask for a report especially if the car is not certified or under warranty. If a dealership refuses to provide a report, think twice before buying the car there.
Budget for monthly payments. Create a budget and stick to it. To save money, repay loans early. Auto loan rates and times vary with each vehicle and buyer. Use an online loan calculator to estimate the monthly cost. Remember to add sales tax.
TIP: Make sure there is a 'no penalty for early payoff' clause in the financing contract.
Get a credit check. Dealerships know this information and car buyers should too. The higher the credit score the more negotiating power car buyers have when discussing down-payment options and loan APRs. For a small fee, a credit report can save hundreds or even thousands of dollars in interest charges over the lifetime of a loan.
Look for motivated sellers. Buying when dealers are motivated ensures a better deal for car buyers. The best times to buy a car are right before new models are released (usually in summer, but it varies by manufacturer) and year's end. Every year, dealerships need to make room for new inventory and want to boost sales figures before the fiscal deadline in December. Take advantage.
TIP: Dealerships like to rotate used car inventory. Often, vehicles that do not sell are sent to auction. Since salespeople would rather collect a commission on them, car buyers can usually find deals on models with slower sales.
Inspect the vehicle. Though reputable dealers will inspect every car they sell for major mechanical problems, cosmetic defects, like minor body dents and paint cracks, excessive tire wear (less than 1/8 inch of tread) or upholstery tears and stains, can be used by car buyers when negotiating for a lower price.
Take a real test drive. Most car buyers will take a spin around town, but don't stop there. Run errands, change lanes and parallel park. Is the vehicle comfortable to drive? Are there any blind spots? Sure, the long bed 4×4 truck looks great in the dealer's lot, but will it fit in the garage or under a carport? Is a child's car seat easily installed and removed? Is there enough space for the whole family, dog and luggage on a road trip? Anticipate the vehicle's use to reach a final decision.
Check for dealer incentives. Cash for clunkers has come and gone, but there are always other deals available. If one dealership is offering cash back or more money for trade-ins, see if others will match the offer.
TIP: Save money on sales tax with a trade-in. Sales tax is usually applied to the difference between the purchase vehicle cost and the trade-in value. For instance, 9 percent sales tax on a $15,000 car is $1,350. But, if the dealership pays $9,000 for a trade-in, the sales tax drops to $540 (15,000-9,000=6,000, times 9%). Verify local tax laws before purchase.
Be prepared to walk away. Many used car salespeople are honest and trustworthy, but be wary of those who pitch a hard sell. Pressuring car buyers to purchase is no way to do business. Remember there are always other cars at other dealerships. If something does not feel right, walk.
Read the fine print. Occasionally, some less reputable dealers try to sneak in extra fees on the contract after a price is verbally agreed upon. Also, to avoid late fees when trading in a vehicle with an outstanding loan, make sure the purchase contract specifies when the dealership will pay off the remainder of the loan. Read every line to prevent future surprises.
Timeless Car Buying Tips
Intelligent consumers always do their homework before buying a car. First time car buyers should ask a seasoned car buyer to offer advice and support during negotiation. Buying a car is a major investment, but also a fun, exciting process. Doing proper research ensures car buyers get the best vehicle for their dollar.